This post may contain affiliate links.
For today, I have Fab Five last minute Christmas gifts. They are great quick and easy last minute Christmas gifts.  You have one week left to get all your shopping done.
First up is an instant oatmeal mix. This gift would be perfect to give someone who could then use in on Christmas Morning for breakfast. Place in a cute container with the instructions and your done!


Next is a cute way to give someone a pair of gloves. I am giving these to my kids' teachers.
All you need is the theater size box on any kind of M&M's (the M&M's box works best). I got them from Walmart for $1.
Then you get a cute pair of gloves. I picked up mine from my local dollar store.
Next you need a little strip of fabric for the scarf. I just used scraps that I had lying around. You will also need something to tie around the glove to make the hat for the snowman. I used raffia but a piece of material or ribbon would do.
Last is to print the snow man wrapper which I have included as a printable PDF. Just click on the image for the full size image and print as many as you need.

To make the snowman:
Place the box of candy in the center of the paper. Use it to wrap the box of candy just like a regular present using tape to secure it around the box.
Then color the carrot and heart on the snowman.
Place one glove inside the other glove and place on top of the snowman.
Tie the fingers together using some raffia, ribbon, or strip of material to make a hat.
Tie a strip of material around the the snowman making a scarf.
I have wanted a little cast iron for cookies for a whole know to make what I know as a skookie. I fount this at Walmart that includes the cast iron skillet along with a cookie mix. You don't even have to wrap it to give because it is packaged perfectly! Cost for this at my Walmart was $4.95 and I found it in the holiday section.

How about this a quick and easy gift that would work for friends, neighbors, or teachers. You can give them a four pack of toilet paper with the poem or just place a roll in a cellophane bag with a cute ribbon and the poem.
Money is scarce and times are hard.
So I am giving you this, instead of a card
Something to use, something to share
so bottoms up, just cause I care.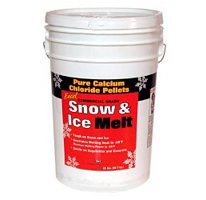 Last gift is to attach this simple to poem to some ice melt. I have done this before and purchase a big bucket of it from Sam's or Costco. Then I place it into smaller plastic buckets from Walmart or the dollar store. A Bucket of Ice Melt we've prepared for you,
To use on the driveway when it's near 32′,
So spread it around like Christmas Cheer,