This post may contain affiliate links.
This fab five is all on Father's Day! I found this cute Father's Day gift idea over at Alphamom.  The post even includes the free printables. Buy dad his favorite treats that fit for each pintable label. You can repackage the items into clear bags if you want that look or just add the labels to the items as is from the store.
Then I found a site called wordle.net.  I used this site to make subway art for my Father's Day gifts and put them in frames from Walmart.   So, I think I am safe to show you the one I made for my hubby. I don't think he'll see it before I give it to him. I just used words that fit him and printed it out.
Then why not surprise Dad with a candy bar bouquet for Father's Day.  I found this idea for one over at The Dating Divas.  You could do an assortment or all of his favorite treats in it! All you need is some wooden skewers and tape.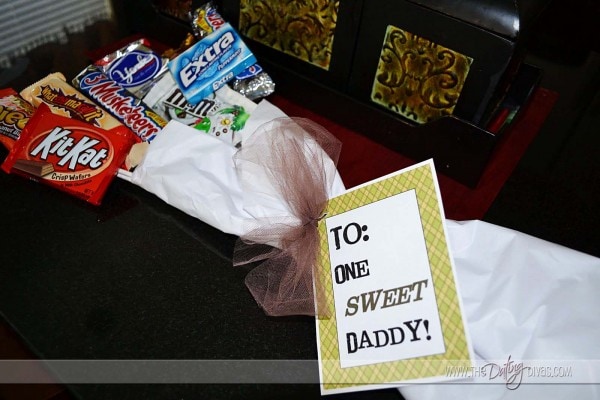 Next, you could always give Dad some music. Amazon has 100 albums (MP3 downloads) on sale for $5. They have some of my favs in there including Carrie Underwood, Colbie Caillat, and Maroon 5.
Then, here is the last of the fab five Father's Day. You could always tell Dad you love him with his Father's Day morning breakfast.  Use a squirt bottle to shape the some pancake batter on your griddle.  An old washed out ketchup bottle can work well. (photo from Taste of Home)  Next week, I'll be sharing 4 breakfast recipes for Dad as well as a recipe for Father's Day dinner on the grill.