St. Patty's Day is almost here and today's St. Patrick's Fab Five all revolves around the luck of the Irish. Why not tell your honey that you love them with something green? The Dating Divas have some cute ideas to give your significant other and this photo is just one of many.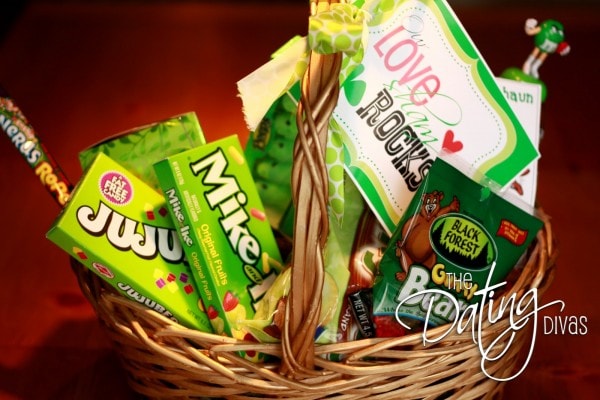 I saw these WAY CUTE St. Patty's Day cupcakes @ The Fickle Pickle! If you don't want to take the time to make the cupcakes rainbow, you could still top the cupcakes with the way she topped them. Easy but so festive!
Check out these simple leg/arm warmers from The Crafty Chicks. They are very cute for St. Patrick's Day but just think of what you could make for Spring. They would be great to wear for those colder Spring mornings but can slide right off as the afternoon warms up.
Then I saw this cute Leprechaun Treasure Hunt also@ The Crafting Chicks. Your little ones would love this! Most definitely a fun activity for the day.
Last of our St. Patrick's Fab Five is a cute wreath from A Little Tipsy that you could whip together in no time. It's made from Styrofoam and 2 colors of green fabric. It takes the concept of what you did in elementary school with tissue paper to another level!