I was recently given a Sam's Club challenge. The challenge was to create a holiday meal with a randomly assigned budget, ranging from $25 to $75 and share my experience using that budget with you. I decided to use the budget for a New Year's Eve party I was going to be having with friends. I was given the budget of $50.
With all the holiday cooking and baking recently, I was up for a party menu that I wasn't going to have to do a whole lot for.  I wanted easy preparation so I could enjoy my post holiday time.  So I decided to go for more ready made items to make my party menu easy to prepare.  I had the idea that I basically wanted finger food/appetizer type items.  Also, I choose to serve chocolate fondue for dessert because I had some Godiva chocolate hanging around that needed to be used up.  I decided I would get something to dip in the fondue with my Sam's Club trip and then have everyone coming to the party also bring an item to dip in the fondue.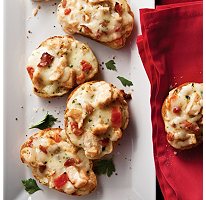 So I could not have come any closer to budget than I did, my total was $49.60 with tax. Here's what I got.
for a total of $48.16
plus $1.44 tax
for a grand total of $49.60
My easy New Year's Eve party is all set now. I will be using drinks that I already have at home in my pantry.
Sam's Club has also been nice enough to provide a Kitchen Aid stand mixer for a lucky RMK reader. I have a kitchen aid and it is a must have for many kitchen in my book. I use it for so many things including bread dough and fudge. It would help out with any holiday meal you may be preparing. To enter, tell me you favorite way to entertain on a budget. You have until Friday December 30 at midnight (MST) to enter.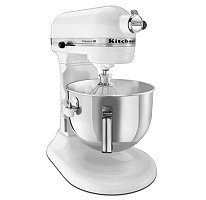 Here are some holiday recipes from Sam's too if you need some inspiration for an upcoming party!
Holiday Appetizers & Beverages
Holiday Meal
Holiday Desserts