This holiday season, why not give the gift that everyone needs — organization. Let's face it, today's society is moving at warp speed. Between the information that dominates both professional and personal lives, people are desperately trying to gain control. The Neat® Company's popular Digital Filing System solutions, NeatDesk® and NeatReceipts® is great option. It has enhanced new capabilities offered by NeatCloud® and NeatMobile®. Today, I have a NeatDesk® Review and Giveaway.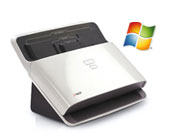 No more searching through stacks of paper or browsing through your emails to find the documents you need. Now, with NeatCloud, you can take advantage of cloud based backup. It allows you to retrieve, share, and activate your information across multiple platforms. Additionally, NeatMobile provides a new way of acquiring information. You can scan items directly from your mobile device.
Make Life Simple with Neat:
Manage a budget by scanning personal receipts with your mobile device or scanner. Users can create expense and spending reports within Neat's software which syncs with NeatCloud, allowing instant access.
Utilize Neat's software to create tax reports, file receipts for tax returns, and export files directly to TurboTax and view files anytime via NeatCloud
Instantly access and share important documents that you scan with NeatDesk or NeatReceipts such as: insurance forms, medical documents, and tax forms
Create a digital recipe box by scanning magazine clippings and uploading recipes from favorite websites. With the help of NeatCloud you can share them with a friend
Scan children's artwork and report cards with NeatDesk, NeatReceipts, or NeatMobile and with the help of NeatCloud, share them with loved ones
These new products offer many expanded features, allowing seamless access to personal information anytime and from anywhere including:
Sync: When information you add to Neat's Digital Filing System it's will synchronize between all devices. For example, files you scan with NeatDesk or NeatReceipts will save to Neat's software and will automatically sync with NeatCloud. They are also available to view through the NeatMobile application.
Share: NeatCloud users can share individual files or folders with anyone. The person with whom they share will be able to view only the selected file or folder. If you share a folder, parties will be able to exchange comments on the documents within the shared folder.
Expanded Search: Neat users can now find information they may have stored in multiple cloud services including Google Docs, Dropbox and Evernote. Users simply type a search term, pick the services they want to search and access the relevant search results from a single Neat interface. Searches can be saved and will automatically continue to add files that match that search criteria.
NeatVerify – Images captured with mobile devices may suffer from poor environmental effects such as a shaky hand, bad lighting or image skewing. For near perfect accuracy, users of NeatMobile can sign up for NeatVerify, a monthly subscription service that ensures that data taken from images is 99% accurate.
In addition to NeatCloud and NeatMobile, The Neat Company has also released NeatScan®, a mail-in, bulk scanning service that scans paper documents for Neat users and sends digitized versions directly into their NeatCloud account. NeatScan is crucial for those with limited time or large amounts of paper clutter.
I was sent a NeatDesk® to try for myself. I thought it would be a great way to organize all of my recipes that I have from magazines, etc. Also, I thought it would be great to manage my paper from bills too. Here is what I thought.
PROS:
Scans fast
Scans both sides at the same time
Can scan in black and white or color
You can type in a word and it will find anything that has the keyword in it
There is a scan to pdf format option
You can make folders for all of your scans
CONS:
Sometimes papers can get twisted or wrinkled as going through the the scanner
The NeatCloud did slow down the program used for NestDesk. We are currently not using the NeatCloud.
It would be nice if it had bluetooth or wireless capabilities instead of only USB.
Overall, I think the NeatDesk is a great tool to manage all of your paperwork instead of a traditional filing cabinet.
The Neat Company has provided a NeatDesk unit along with a free 30 day trial of NeatCloud and NeatMobile for a RMK reader . I am trying out a new program for entering giveaways. Look at the widget below on how to enter and the time frame for the giveaway. Also, when you do comment, I would love any feedback on the new process.
Disclosure: I received a NestDesk and opportunity to give one away, but my opinions are my own.