This post contains affiliate links.
So, if you didn't catch last Saturday's post, I started a new weekly series for every Saturday called Real Mom's Fab Five.  Each week I will share my top 5 finds for the week. I needed to simply my life to keep up with all my family demands.  I needed a little more balance.  So that is where the Fab Five #2 comes in.  Here are my finds for this week.
I loved this photo of these Lemon Blossoms from Christy @ Southern Plate. The photo is so pretty and just screams Spring to me.
Then last week I saw this segment below on TV and got motivated to clean my pantry.  
The big Ah Ha moment for me was the lazy susan or turn table for those corners.  I have a corner pantry and those corners have been the biggest challenge for me.  Now, I went to the store to search for a couple.  I went to Shopko and they had ones from OXO for $19.99 and they were on sale Buy one, Get one for a penny.  It was the perfect solution and it only cost me $20 for two of them. Whoo hoo!  My pantry is all organized now.
 This chalk board purse from The Idea Room is just too cute and is a great way to use up an old board book.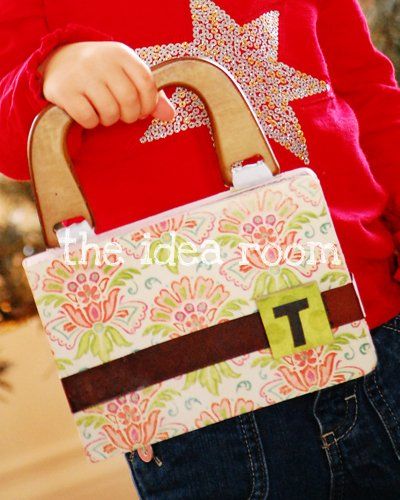 Then I LOVE this! I will now be doing this for baby shower gifts, cupcakes made using onsies and receiving blankets. Isn't that the perfect gift for a foodie to give! I saw this one @ Little Birdie Secrets. How cute is that! I have a baby shower I am going to today and I made some for the gift.
Last, I found some simple scarves made from T-shirts @ The DIY Dish.  We are talking no sew here people!  I am on the hunt for T-shirts now.  This ruffle one in the photo is my favorite version. That's my Fab Five #2!