Today, I have decided to share fab five things I discovered over the recent holiday break.  There is some much time a work spent into getting ready for Christmas that the day after, all I want to do is relax.  I had a fun and relaxing time with my family all the way up until Jan 3 when the kids returned to school. Here is my fab five from the Holiday Break.
I am in love with a television show.  
My sister-in-law told me and my hubby a while back about a show called White Collar (USA Network) and during the holiday break my hubby and I finally had the time to watch it.  The show is in Season Three
, but we watched season 1 on DVD.  We loved it so much we actually finished all of  White Collar
 season one and have now moved on to Season Two
.  It is pretty hard to not fall for Matt Bomer as Neal Caffrey.  I want to hear from all of you when you get hooked on the show like me.  The discs for season one and two are available through Netflix and are also on their instant watch.
I discovered I LOVE my Green Tea fleece from Sam's Club. I have to pants and 2 hoodies and enjoyed lounging around in them. They are so comfy and soft.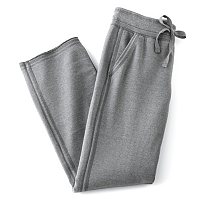 I always am a little hesitant with movie sequels.  A lot of the time they just don't stack up to the originals.  No the case with MI.  I almost thought it was the best one so far!  I have loved Tom Cruise as an actor since Top Gun and loved him in this.  It was action packed and I was on the edge of my seat most of the time.  I could also be found talking back to the screen in the middle of the movie – so anytime I am found doing this – it's definitely good.
I also love the movie We Bought a Zoo.  Also, I am a big Matt Damon fan and he was awesome in this one.  The take on this true story was wonderful.  Just be sure to have tissues for this one, I don't see how anyone can't get a little choked up while watching this.  The love story within the movie is a good one.
Last, I fell in love with Alouette berries and cream spreadable cheese. It was divine on a toasted bagel. It is a seasonal item so I'm not sure how long you will be able to buy it. I found it at my local Smith's (Kroger) grocery store.